You're heading out to get groceries and slide your feet into a slip-on sandal, also known as slides. You go out for a casual evening walk and strap on a pair of sports sandals for that extra grip and support. You have to attend a party and put on a couple of heeled or wedge sandals, any variation that fits your taste and gets you ready to rock the party. There's a pair of sandals for literally every occasion. Here we discuss all the different variants of sandals that would be a perfect fit for every occasion.
1. Slides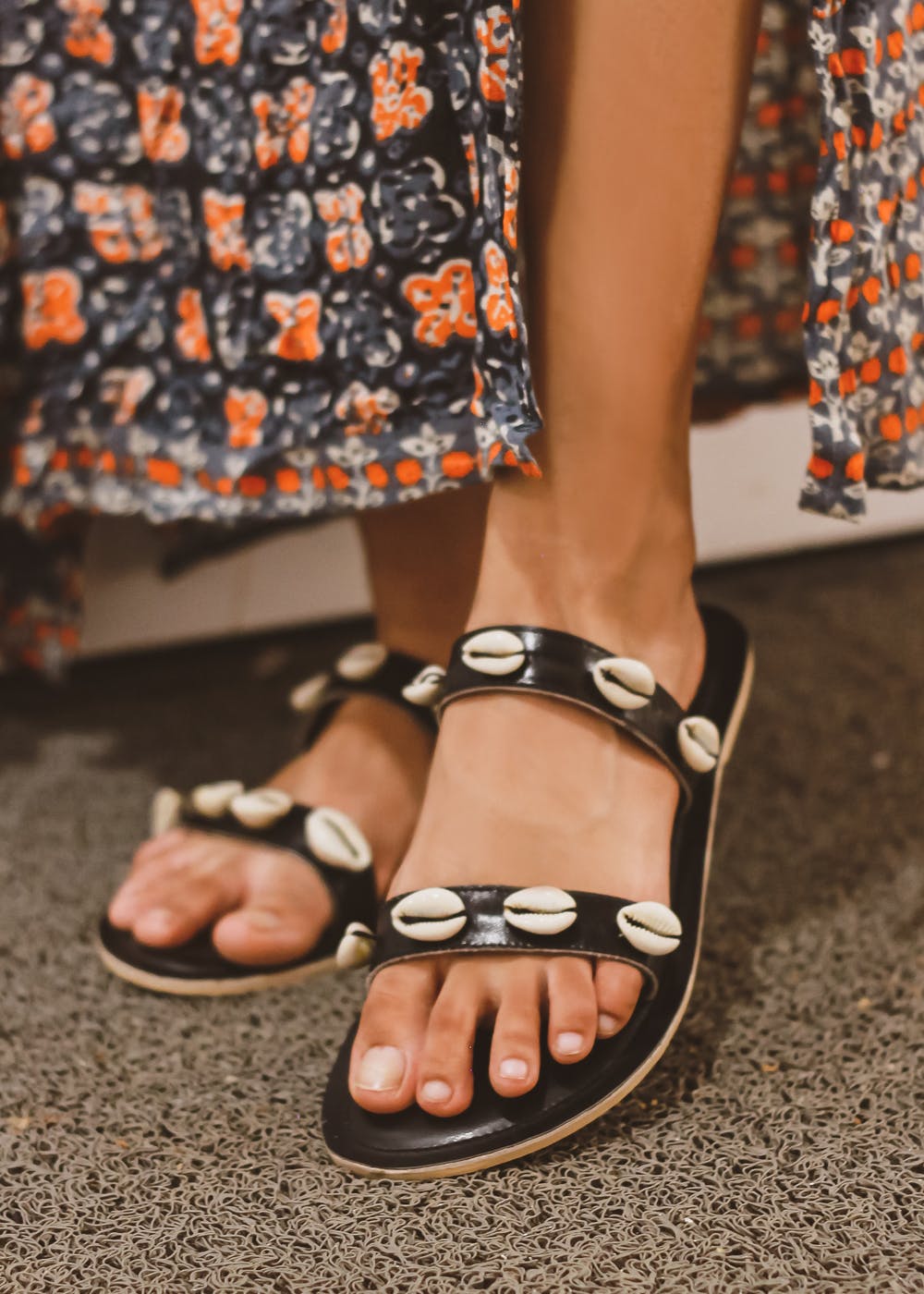 The most common and comfortable type of sandals is flats. Their soles come in a thin to a wide range with a flat build, keeping your feet relaxed and perfect for everyday use. The open-back style is just made for the lazy ones out there, and you can slide in your feet and head out. It's that easy!
2. Ballerinas
This one brings in the chic factor. Ballet shoes or ballerinas look adorable and can be styled for any occasion. It can be styled with a formal suit, a pencil skirt, a casual tee, a floral shirt, etc. Everything can be styled with them. They're super comfortable to walk in and look charming and stylish.
3. Flip-Flops
Flip-Flops are your ultimate summer buddies. The completely exposing design lets your feet breathe with ease and keeps them relaxed all day long, and they're a must-have during scorching-heat weather. They are very basic and come in fun and quirky designs, and you can choose what defines you the best!
4. Sports Sandals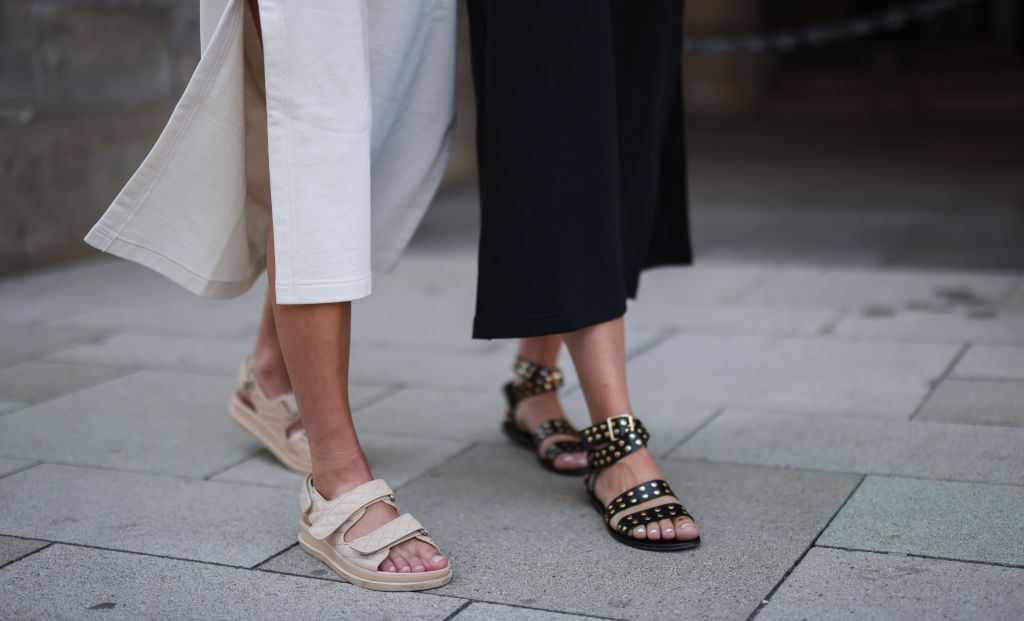 These are made to give your feet an extra grip and are extremely supportive. They're made for extended physical activities but not for vigorous sports such as football or basketball. But these are more than just an average sandal. They can be used for hiking, walking, and other activities. They have an extremely rugged design and are super durable as well. Apart from that, it comes with multiple features such as thick and comfortable soles, a multiple-strap design that gives a tight fit and keeps your feet sturdy and safe, and some of them are waterproof. These are a total necessity if you are into a regular fitness routine.
5. Gladiators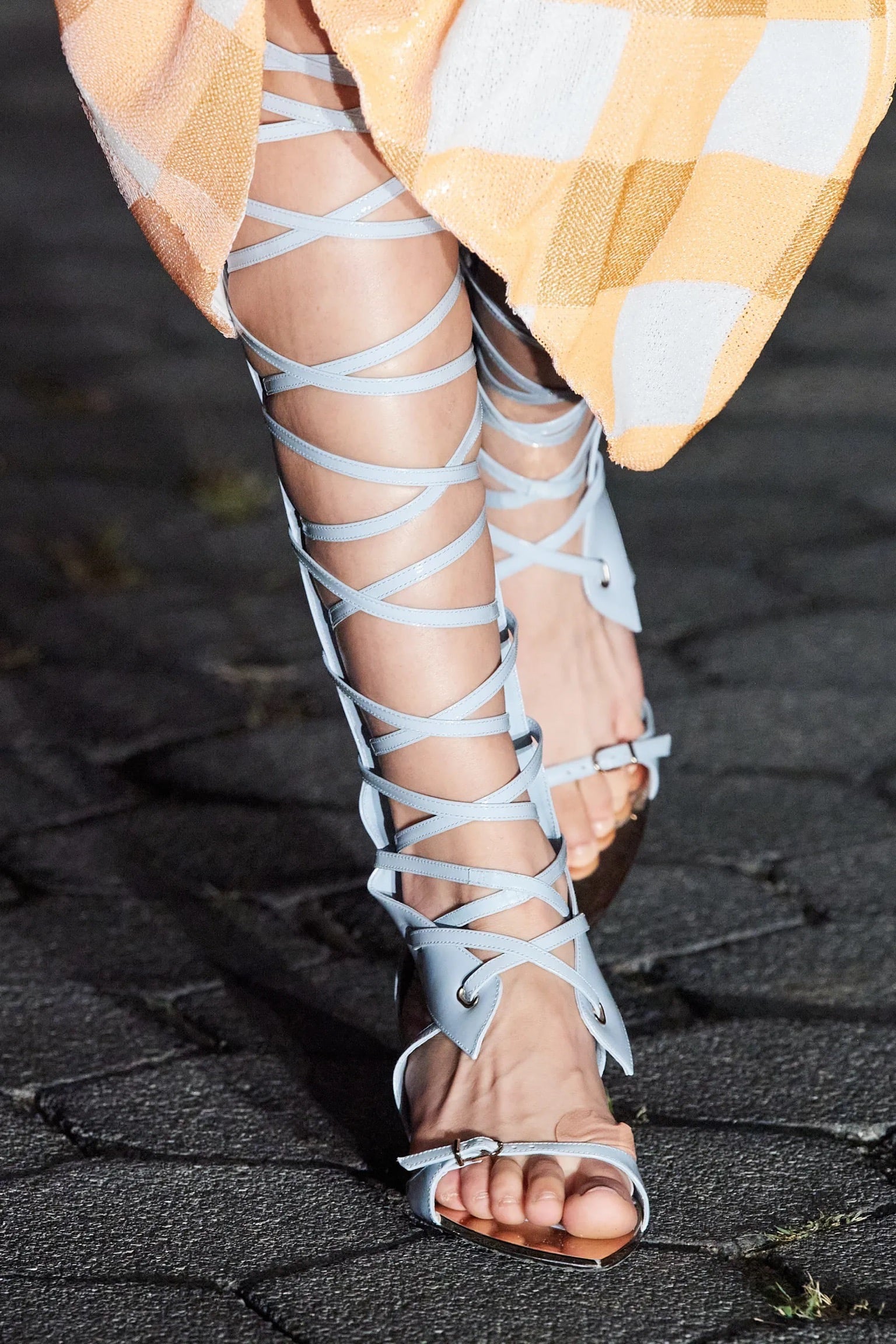 Bring a boho element to your summer closet with a pair of gorgeous gladiators. The multiple tangled straps might initially look intimidating, but they dress up your feet like no other sandals. They bring back a retro look, making a super chic and fashionable statement. If you plan to head out to the beach any time soon, pair them with an embroidered boho dress, and you'll get endless compliments all day!
6. Heeled Sandals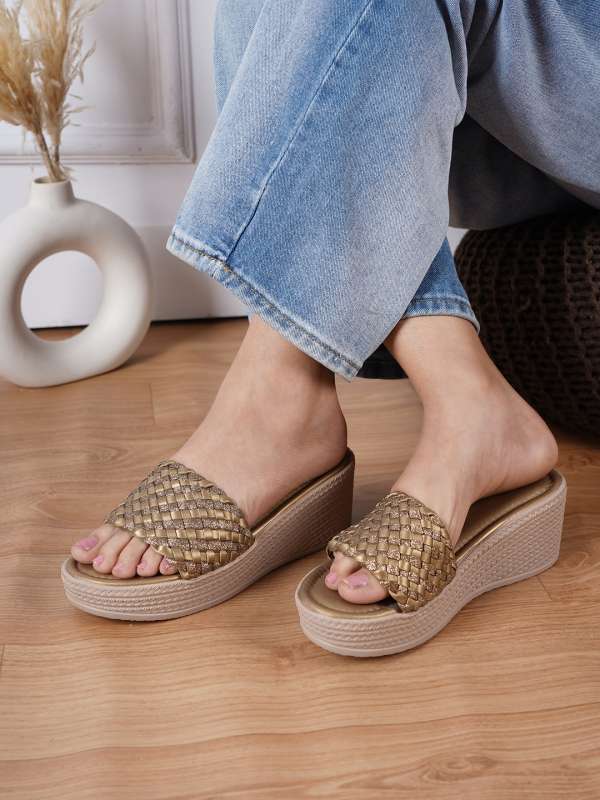 This style is an absolute showstopper. They come in different heel sizes, and you can pick out anything that makes you feel comfortable. They have many stylish and classy designs that fit best to sport on festive occasions or parties.
Now that you are familiar with all kinds of common sandals, it's time to get one for yourself! Everyone loves a good scandal, and you might agree they're easily the best footwear. Come on, buying sandals is never a waste. They're handy for every occasion and easily crank up your style quotient with their unique designs and styles.